CAI03では、現在さっぽろ天神山アートスタジオに滞在中のオランダのアーティストInge Trienekens / Moataz Alqaissyの展覧会を開催します。
Square -shaped heart is a duo exhibition at CIA03 gallery featuring Moataz Alqaissy and Inge Trienekens. The two artist are resident at Tenjinyama Art Studio and their work draws inspiration from many aspect of their life. In this exhibition Moataz and Inge focus on the aspect of memory alienation and the place of imperfection in a rapid and demanding life. All of which is a topic that manifests itself vividly in Japan for both, its excessiveness and scarcity.
 Working with canvas and fabrics, Alqaissy is imprinting some of his observations that he made in Japan, which left an impression on him together with the Japanese art and philosophy and the cherished imperfection whether in our life, bodies to our kitchen utensils. Liberating the canvas from the constraints of its stretcher, Moataz Alqaissy pushes the traditional parameters of what constitutes a painting. His work caries thoughts on the surroundings and images from his childhood.
On the other hand alienation and the yearning to the past is one the main characteristics of our society that Inge Trienekens is trying to show in her work. Inge's artistic research examines how we display and use pictures, by removing photographs from their original context, such as family albums, picture frames or digital screens the subject itself becomes alienated. During the process and throughout the manipulation of the image, the photograph has to pass through different stages of time. These different stages refer to themes such as loneliness & individualism within our society.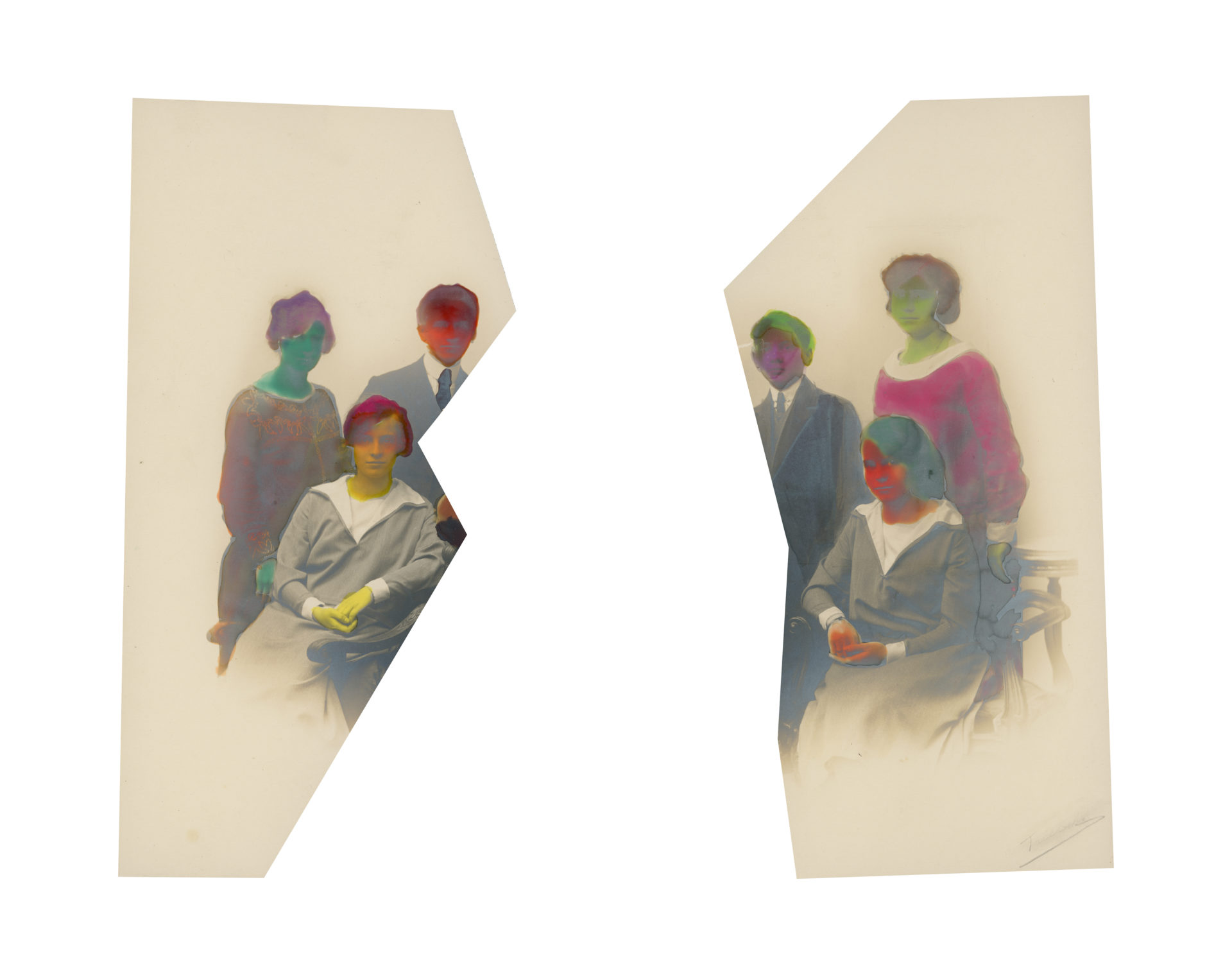 "Greetings from 1923", Inge Trienekens. – 2021 –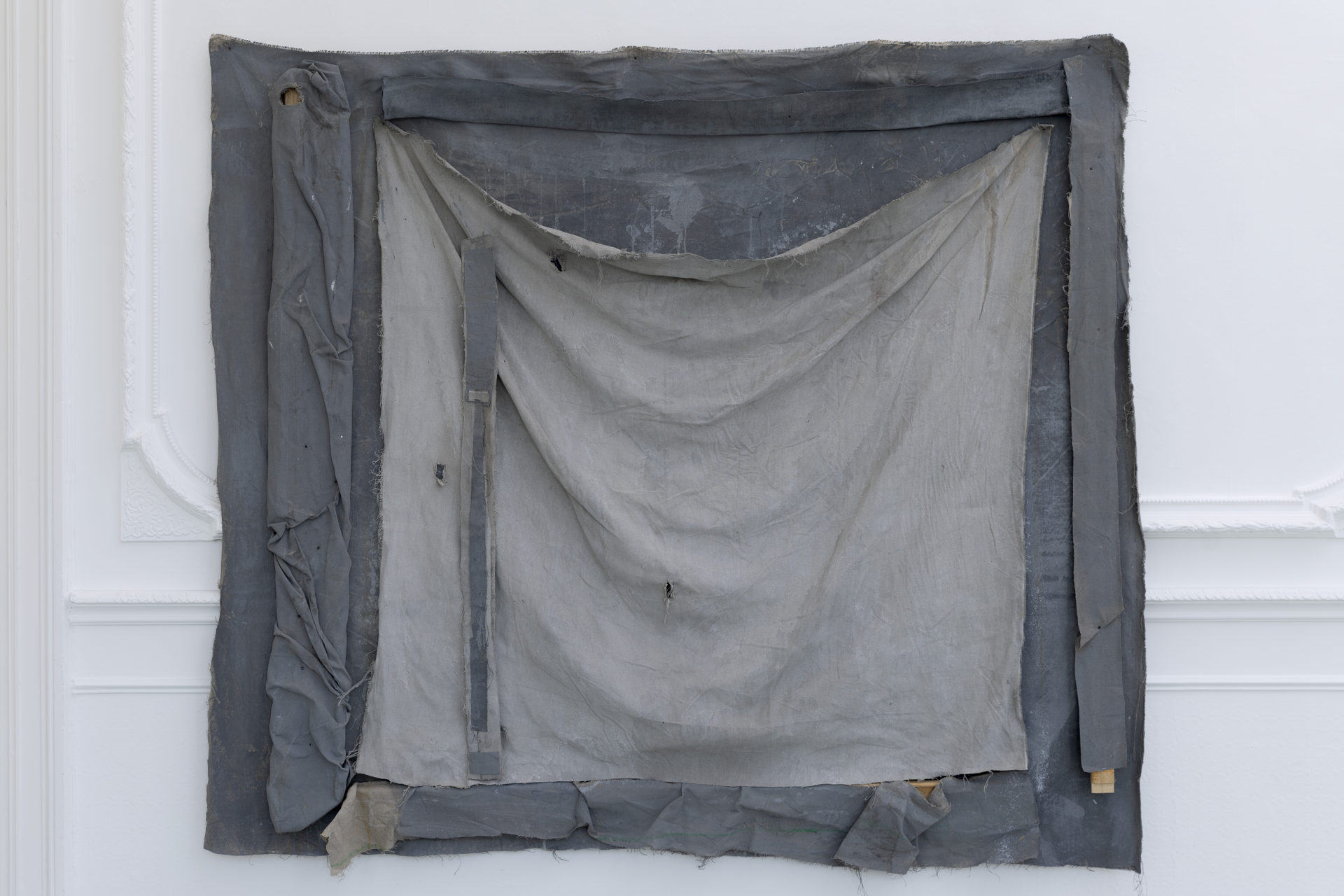 'Serene ashes' 2022
Acrylic, gouache, wood paint, and pigment on stretcher bars and linen 166 x 186 cm